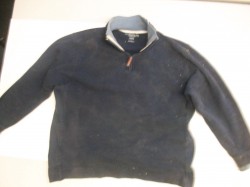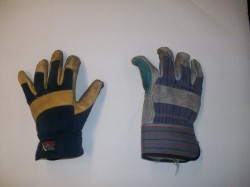 In the early morning hours of March 13, 2012, a suspect broke into Rite Aid Pharmacy through the roof. The suspect landed in the pharmacy, attempted to steal prescription drugs and fled back up through the roof.
The burglary was discovered by pharmacy employees when they attempted to open that morning. Because the suspect gained access from the roof, there was damage to the ceiling, but it was confined to the pharmacy. However, the store was able to open shortly after 9:00 AM.
During the course of the investigation, the department recovered clothing in a wooded area near Rite Aid Pharmacy. In an attempt to identify the suspect, the department is releasing photos of clothing that was recovered. The clothing items, a Faded Glory zippered pullover sweatshirt and the 2 mismatched gloves, match the clothing and gloves worn by the suspect in the pharmacy's surveillance video.
Photos are attached to this press release.
Anyone with information is asked to call Det. Brian Driscoll at 755-2731 x 105 or people may call the department's Crimeline at 755-9797 and provide information anonymously.